Founded in 2002 and headquartered in Shanghai, China, Goodfarmer company is a leading enterprise in China's fresh food supply chain service industry. We provide domestic and foreign customers with fresh food supply chain management services including cross-border direct procurement, commercial processing, preservation storage, cold chain logistics and distribution, sales and service.
With leading influence in the industry, Goodfarmer was awarded the "most influential brand enterprise" issued by China fruit circulation association in 2018. Goodfarmer was named "the most influential banana brand". With diversified and rich products, Goodfarmer has formed the import and export business of fruits and vegetables with bananas as the featured products, and the emerging business of meat, seafood and leisure food as the main products. It sells kiwi fruit and other well-known brands from New Zealand.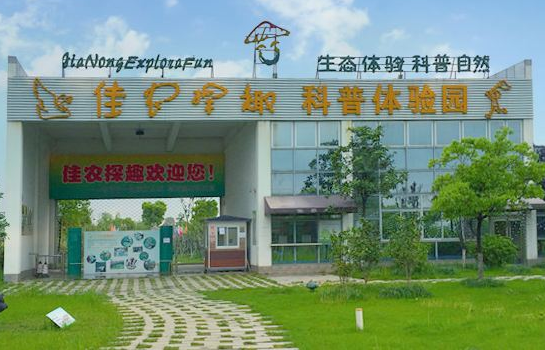 The global sales network of Goodfarmer has established long-term cooperative relationships with customers in nearly 70 countries and regions, including large supermarkets, e-commerce, fruit chains, new retail stores and large wholesalers in domestic.
The global direct purchasing network of Goodfarmer covers the main producing areas of bananas, pineapples and other fruits that meet international quality standards abroad, and the domestic purchasing network covers the high-quality main producing areas of garlic, apples and other fruits and vegetables.
With a nationwide warehouse and cold chain logistics network, Goodfarmer has established 24 distribution centers in major cities, with a fresh storage area of 32,000 square meters and a ripening storage area of 13,000 square meters, capable of ripening 290 boxes of bananas per week. With a fresh storage capacity of over 20,000 tons per day, the company has established a cold chain logistics network integrating transnational shipping routes, domestic logistics trunk lines and urban distribution networks, with distribution centers in cities as key nodes.
Goodfarmer always insists on providing consumers with healthy and high-quality food. In 2017, China entry-exit inspection and quarantine association awarded the title of China quality and integrity enterprise, and it has obtained many international quality system qualification certifications such as GLOBALGAP, ISO22000 and BRC. We have established a perfect quality control system, and strictly controlled the quality in the whole supply chain, such as source procurement, post-purchase processing, storage and transportation.
Goodfarmer main products: fruits and vegetables, china garlic, meat, seafood, leisure food. Through the real-time fruit and vegetable price, Chinese garlic price information, to help you better understand the price trend of Chinese fruit and vegetable, China Garlic Price.
Goodfarmer is committed to contributing safe, healthy and delicious food to human beings. Adhere to the "market-oriented, customer-centric", adhering to the core values of "team, integrity, professionalism, innovation and win-win", pass on the life concept of healthy, safe and beautiful! Healthy life, Goodfarmer with you!